On this Episode of Buzzing about Romance hosting duties are handed over to Duchess Katie and Lady Sadie for a special Corset and Crown Edition of the Podcast. Duchess Katie and Lady Sadie head to the Drawing Room for a chat with author Adriana Herrera.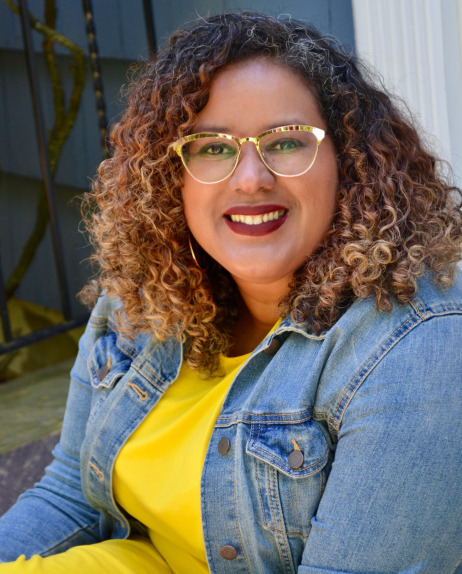 Meet Adriana:
USA Today Best Selling author Adriana was born and raised in the Caribbean, but for the last fifteen years has let her job (and her spouse) take her all over the world. She loves writing stories about people who look and sound like her people, getting unapologetic happy endings. When she's not dreaming up love stories, planning logistically complex vacations with her family or hunting for discount Broadway tickets, she's a trauma therapist in New York City, working with survivors of domestic and sexual violence.
Her Dreamers series has received starred reviews from Publisher's Weekly and Booklist and has been featured in The TODAY Show on NBC, Entertainment Weekly, NPR, Library Journal and The Washington Post. Her debut, American Dreamer, was selected as one of Booklist's Best Romance Debuts of 2019, and one of the Top 10 Romances of 2019 by Entertainment Weekly. Her third novel, American Love Story, was one of the winners in the first annual Ripped Bodice Award for Excellence in Romantic Fiction.
Adriana is an outspoken advocate for diversity in romance and has written for Remezcla and Bustle about Own Voices in the genre. She's one of the co-creators of the Queer Romance PoC Collective. Represented by Taylor Haggerty at Root Literary.
Where to find Adriana:
https://adrianaherreraromance.com/
https://www.bookbub.com/authors/adriana-herrera
https://www.goodreads.com/author/show/18639202.Adriana_Herrera
https://www.facebook.com/laura.adriana.94801
https://twitter.com/ladrianaherrera
https://www.instagram.com/ladriana_herrera/
Sponsors: One more week to order your Romance Lovers T-shirt Club Subscription. Romance Lovers T-shirt Club Subscription is so much more than just a shirt! Treat yourself (or a fellow romance-reading friend) to a book/reading themed T-shirt subscription! Their T-shirts are super soft, lightweight, and custom-designed to give you a unique look every single month.
December's T-shirt is an adorable T-shirt that is red and says reading with my Gnomies.
Each shipment comes with a free romance e-book code and a mini author swag pack! You can order the designs you love or subscribe and save. Orders placed by the 28th of each month will ship by the middle of the following month.
If you enter the code Buzzing15 at checkout you will get 15% off their first order. Or find the link in our On the Shelf Show Notes? https://bookboxbabe.com/discount/Buzzing15.
Book of the Week:
Becky
Leah:
Do you have an episode idea for us? We want to know them all! Tell us what authors, industry insiders or topics you would like to see us cover? Which books should we review for a Quick Shot of Romance? Send us an email at [email protected]
Next Up (what we are discussing next time): We are going to Wrap up November and Families of Romance. We are going to talk about what we like in Family Romances, some of our favorite Romances.

Patreon: https://Patreon.com/bookcaseandcoffee
Facebook: https://Facebook.com/buzzingaboutromance
Instagram: @buzzingaboutormance
Find Corset and Crown at:
https://www.instagram.com/corsetandcrown
Duchess Katie aka Bookstakatie : InstagramGoodreads
Music by Cambo