On this Episode of Buzzing about Romance hosting duties are handed over to Duchess Katie and Lady Sadie for a special Corset and Crown Edition of the Podcast. Duchess Katie and Lady Sadie head to the Drawing Room for a chat with author Lenora Bell. They talk all about writing historical romance and Lenora's adventures. They also discuss her upcoming release The Devil's Own Duke (Wallflowers vs. Rogues Book 2) releasing September 28th.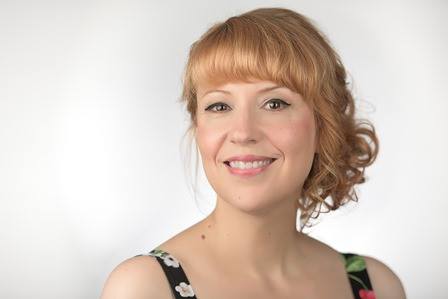 Meet Lenora: Lenora Bell is a USA Today bestselling author of historical romance novels with Avon Books. Her writing has won numerous awards including the 2016 RT Book Reviews Best First Historical Romance award. A teacher with an MFA in Creative Writing, Lenora has lived and worked on five continents. She just moved from New Zealand with her carpenter husband and two tiger-striped rescue kitties to her hometown in Alaska.
Where to find Lenora:
http://lenorabell.com/books/
https://www.amazon.com/Lenora-Bell/
https://www.instagram.com/lenora_bell/
https://www.bookbub.com/authors/lenora-bell
https://www.facebook.com/lenorabellauthor
Signed Paperback and Swag Giveaway!
In the episode we mention that author Lenora Bell has a special paperback and swag box that can be ordered from her local bookstore in Haines Alaska. Here is the preorder link https://tinyurl.com/LenoraBellpreorder
For a chance to win one of the boxes make sure you follow Corset and Crown on Instagram https://www.instagram.com/corsetandcrown or enter below. Giveaway ends on September 23rd.
No Fields Found.

October Drunk Book Club. We will be joined by Author Karla Sorenson for October Drunk Book Club. To find all the details and what we will be reading make sure you check out our Website. Drunk Book Club is an exclusive event for members of the Bookcase and Coffee Patreon.
Corset and Crown Patreon Goal. We currently have a Patreon Goal that if we reach 50 members of Patreon will launch the Corset and Crown Podcast. Right now Duchess Katie and Lady Sadie do 2 review episodes and for the next few month a full Sunday Episode a month. We would love to have Corset and Crown have their own Feed and podcast schedule. So if you enjoy this episode and would like to have more Historical Romance Content Please Consider supporting us over on Patreon.
Notable Upcoming releases:
9/21
Beneath the Wreckage (The Wrecked Series Book 5) by Catherine Cowles
Faking It with #41 (Hockey Hotties Book 3) by Piper Rayne
When Sparks Fly by Helena Hunting
Until April (Until Him/Her Book 10) by Aurora Rose Reynolds
Code Name: Aries (Zodiac Tactical Rescue Unit) by Janie Crouch
Inmate of the Month (Souls Chapel Revenants MC Book 7) by Lani Lynn Vale
9/23
The Heart Chaser: A Hockey Romance (Boston Hawks Hockey) by Gina Azzi
Next Up (what we are discussing next time): Are you ready for some Football? Buzzing about Romance Team is bring back our Sports Draft Edition of the Podcast. This time we are Drafting our best football playing Book Boyfriends. Becky will go head to head with our sports Romance loving guru Heather, MNHockeyMomReads.

Patreon: https://Patreon.com/bookcaseandcoffee
Facebook: https://Facebook.com/buzzingaboutromance
Instagram: @buzzingaboutormance
Find Corset and Crown at:
https://www.instagram.com/corsetandcrown
Duchess Katie aka Bookstakatie : InstagramGoodreads
Music by Cambo