On this Edition of Corset and Crown Quick Shot of Romance Duchess Katie and Lady Sadie are reviewing the latest release from Sarah MacLean. They review Bombshell, book 1 in the the new Hell's Bells Series.
Title: Bombshell (Hell's Bells #1)
Synopsis from Goodreads:
New York Times bestselling author Sarah MacLean returns with a blazingly sexy, unapologetically feminist new series, Hell's Belles, beginning with a bold, bombshell of a heroine, able to dispose of a scoundrel—or seduce one—in a single night.

After years of living as London's brightest scandal, Lady Sesily Talbot has embraced the reputation and the freedom that comes with the title. No one looks twice when she lures a gentleman into the dark gardens beyond a Mayfair ballroom…and no one realizes those trysts are not what they seem.

No one, that is, but Caleb Calhoun, who has spent years trying not to notice his best friend's beautiful, brash, brilliant sister. If you ask him, he's been a saint about it, considering the way she looks at him…and the way she talks to him…and the way she'd felt in his arms during their one ill-advised kiss.

Except someone has to keep Sesily from tumbling into trouble during her dangerous late-night escapades, and maybe close proximity is exactly what Caleb needs to get this infuriating, outrageous woman out of his system. But now Caleb is the one in trouble, because he's fast realizing that Sesily isn't for forgetting…she's forever. And forever isn't something he can risk.
Release Date: August 24, 2021
Tropes: Historical Romance, rivals to lovers, best friends' sibling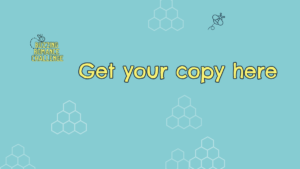 Patreon: https://Patreon.com/bookcaseandcoffee
Facebook: https://Facebook.com/buzzingaboutromance
Instagram: @buzzingaboutormance
Find Corset and Crown at:
https://www.instagram.com/corsetandcrown
Duchess Katie aka Bookstakatie : InstagramGoodreads
Music by Cambo