On This episode of a Corset and Crown – Duchess Katie and Lady Sadie discuss: Waiting for a Scot Like You by Eva Leigh
Synopsis: From Good Reads
For a merry widow and a stoic major, it's a bumpy road to love…

Adjusting to life in peacetime isn't easy for Major Duncan McCameron. Escorting a lady on her journey north seems like the perfect chance to give him some much-needed purpose. That is, until he learns the woman in question is the beautiful, bold, reckless Lady Farris. She makes his head spin and being alone together will surely end in disaster.

Beatrice, the Dowager Countess of Farris, is finally free of a stifling marriage and she has no plans to shackle herself to any other man. Ready to live life to the fullest, she's headed to a week-long bacchanal and the journey should be half the fun. Except she's confined to a carriage with a young, rule-abiding, irritatingly handsome Scottish soldier who wouldn't know a good time if it landed in his lap. But maybe a madcap escapade will loosen him up…

Between carriage crashes, secret barn dances, robbers, and an inn with only one bed, their initial tension dissolves into a passion that neither expected. But is there a future for an adventure-loving lady and a duty-bound soldier, or will their differences tear them apart?
Release Date: February 23, 2021
Trope: reverse age gap, merry widow, low key BDSM, road trip, forced proximity, opposites attract, 80s movie references
Steam Level: 3-4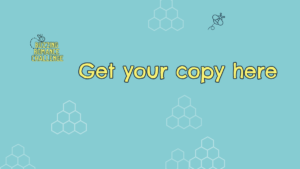 Patreon: https://Patreon.com/bookcaseandcoffee
Facebook: https://Facebook.com/buzzingaboutromance
Instagram: @corsetandcrown
Music by Cambo