On This episode of a Corset and Crown – Duchess Katie and Lady Sadie discuss Beverly Jenkins, Ms. Bev's latest, Wild Rain!
Since both Duchess Katie & Lady Sadie have July birthdays, we thought it'd be fun for this month to each pick one the other hasn't read that we maybe enjoyed a whole lot, or just want to talk about with the other!
Synopsis: From Good Reads
The second novel in USA Today bestselling author Beverly Jenkins' compelling new Women Who Dare series follows a female rancher in Wyoming after the Civil War.
A reporter has come to Wyoming to do a story on doctors for his Black newspaper back east. He thinks Colton Lee will be an interesting subject…until he meets Colton's sister, Spring. She runs her own ranch, wears denim pants instead of dresses, and is the most fascinating woman he's ever met.
But Spring, who has overcome a raucous and scandalous past, isn't looking for, nor does she want, love. As their attraction grows, will their differences come between them or unite them for an everlasting love?
Release Date: February 9, 2021
Trope: Cinnamon roll, independent woman, sick-bed/healing trope (2x!)
Katie – I absolutely LOVED this book. Ms. Bev herself said Garrett was her first "cinnamon roll" and I think she absolutely nailed it. I read this book right when it came out, so this was a re-read for me, and I did it on audio this time. Spring is so brilliant, and capable, and witty. I laughed out loud several times with their banter. Garrett is a sweet, ooey gooey cinnamon roll. I love how Ms. Bev always gives us a history lesson in her books – she's unmatched, in my opinion. Spring is fierce – a land owning, horse-training, denim & breeches wearing, gun-belt toting, whisky drinking woman. I love her.
Who would typically like the book?
Katie – Anyone. Well and truly anyone. This is low angst. It would be great if you're new to historical romance, but also if you've never read anything set in America, specifically the west, post-Reconstruction (double check this is after Reconstruction) — I think it is! Or at during Reconstruction
Would you recommend this book?
Katie – One hundred and fifty percent YES.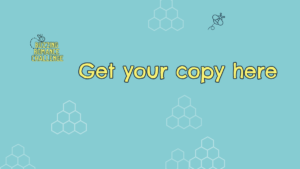 Patreon: https://Patreon.com/bookcaseandcoffee
Facebook: https://Facebook.com/buzzingaboutromance
Instagram: @buzzingaboutormance
Music by Cambo
Itunes | Spotify | Stitcher | Google | RSS Feed

Lady Sadie aka LiteraryIllusions
Instagram
Goodreads
Duchess Katie aka Bookstakatie
Instagram
Goodreads