Corset and Crown – Drawing Room Callers with Nicola Davidson
Join Duchess Katie and Lady Sadie as they explore the works of Historical Romance and the amazing humans writing it.
On this Episode they Feature Author Nicola Davidson.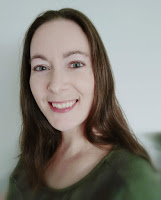 Meet Nicola: USA Today bestselling author Nicola Davidson worked for many years in media and government communications, but hasn't looked back since she decided writing erotic historical romance was infinitely more fun. When not chained to a computer, she can be found ambling along one of New Zealand's beautiful beaches, cheering on the All Blacks rugby team, history geeking on the internet, or daydreaming. If this includes dessert—even better!
Her books have appeared in USA Today, NPR, and Entertainment Weekly, and received an A grade from Smart Bitches, Trashy Books. She is a proud member of Regency Fiction Writers.
Where to find the Author:
Website
Instagram
Twitter
Facebook



If you enjoyed this special episode of Buzzing about Romance check out our Patreon Goals. Once we are hit $300 a month in Patreon Corset and Crown will be come a regular bi-monthly podcast.
Patreon: https://Patreon.com/bookcaseandcoffee
Facebook: https://Facebook.com/buzzingaboutromance
Instagram: @buzzingaboutormance
Music by Audiobinger